News and press releases from the OSCE's global activities.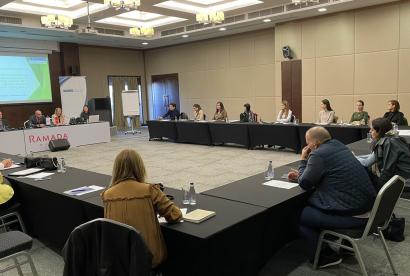 Publishing date:
20 October 2021
Building on previous work supporting the Ministry of Interior and Police Directorate in combating trafficking in human beings, the OSCE Mission to Montenegro organized a two-day workshop to support the drafting of guidelines for police officers when conducting interviews with persons suspected of being trafficked on 19 and 20 October 2021 in Podgorica...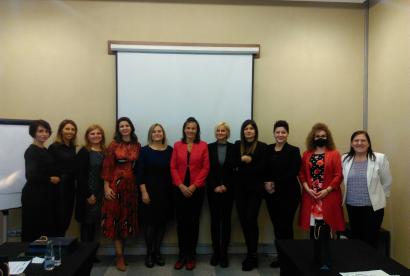 Publishing date:
15 October 2021
As a concrete outcome of the OSCE Mission to Montenegro's campaign on more women in policing, the first meeting of the Women Police Association from Montenegro and the Network of Women in Police from Serbia was organized in Podgorica on 14 October 2021, supported by the Mission and the Swedish Police Regional Project Office in Belgrade...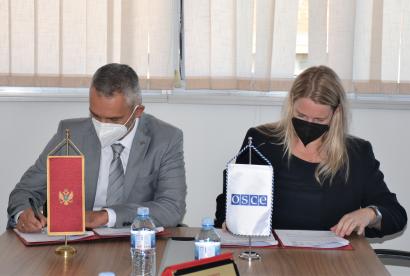 Publishing date:
6 September 2021
To support the Police Directorate and the police Forensic Centre in fighting against organized and transnational crime, the OSCE Mission to Montenegro donated specialized equipment and software to the country's police on 6 September 2021 in Podgorica.
Publishing date:
31 May 2021
On 19 May 2021, the OSCE Mission to Montenegro published a report on Police Reform in Montenegro 2011-2019: An Assessment and Recommendations for Good Governance in Policing, authored by the independent expert Novak Gajić.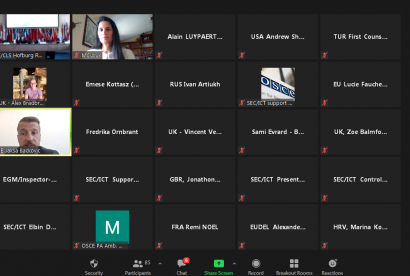 Publishing date:
14 April 2021
Marijana Čučuk, Programme Assistant at the OSCE Mission to Montenegro and Jakša Backović, Chief of the Unit for Combating Cyber Crime at the country's Police Directorate addressed the OSCE Security Committee meeting on "Preventing and Countering Terrorist Use of Internet" on 12 April 2021.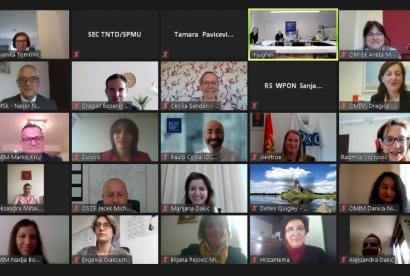 Publishing date:
10 March 2021
Content type:
Press release
PODGORICA/VIENNA, 10 March – Increased participation of women in the police sector contributes to enhancing public confidence in the police. This was the conclusion of an online event of the OSCE project "Increasing and Supporting the Participation of Women at all Levels of Policing" held on 10 March 2021.
Publishing date:
5 February 2021
An online training course on international co-operation in asset recovery and cross-border collaboration prior to and during the mutual legal assistance process, for criminal justice practitioners from Montenegro, was held from 2 to 4 February 2021.