News and press releases from the OSCE's global activities.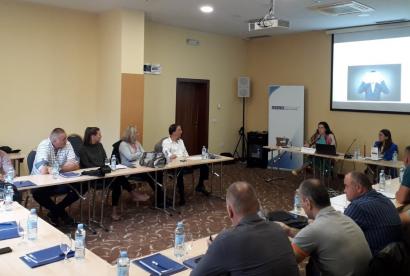 Publishing date:
4 October 2022
From 26 to 30 September, the OSCE Mission to Montenegro organized three training courses for police officers in Bar, Kolašin and Podgorica on how to conduct interviews with victims of human trafficking, using a Guidance with standardized set of questions to ensure their rights are respected.
Publishing date:
30 September 2022
As part of a comprehensive mentoring process the OSCE Mission to Montenegro has been implementing since 2020, five professional staff of the Parliament of Montenegro have been equipped with the necessary skills and knowledge as trainers to deliver in-house training sessions for their peers.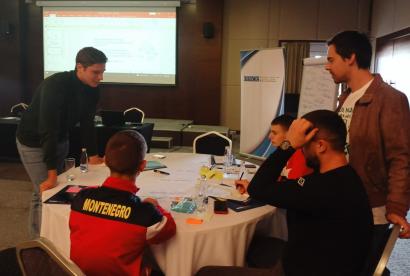 Publishing date:
29 September 2022
For the fourth year in a row, youth engagement in combating violent extremism and radicalization was the focus of a two-day workshop the OSCE Mission to Montenegro and the Ministry for Sports and Youth organized jointly on 27 and 28 September in Podgorica.
Publishing date:
15 September 2022
From 9 to 12 September, the OSCE Mission to Montenegro facilitated a visit of the Chairperson of State Election Commission, Nikola Mugoša, to Sweden where he observed the 2022 Swedish parliamentary, regional and municipal elections. The Chairperson also visited the Swedish Parliament, the Election Authority, Stockholm City Hall and polling stations.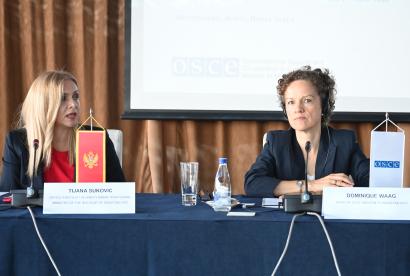 Publishing date:
5 September 2022
Participants of a two-day regional conference "Countering online Child Exploitation in Southeast Europe", organized by the OSCE Mission to Montenegro on 5 and 6 September 2022 in Budva, shared approaches and experiences and committed to improve their regional co-operation in providing an effective response to online sexual exploitation of children.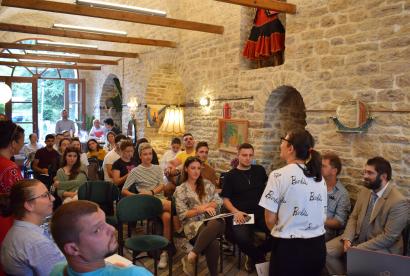 Publishing date:
31 August 2022
From 24 to 28 August 2022, twenty young activists from the Western Balkans gathered in Tirana and traveled to Gjirokastra to discuss, learn and explore approaches on social interaction and promote democracy, peace and security through inter-generational dialogue. Since 2017, the OSCE Youth Trail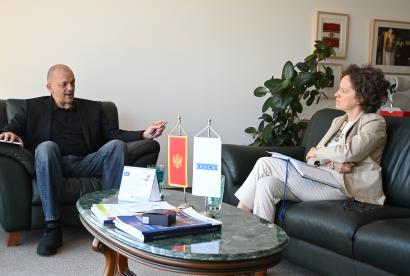 Publishing date:
11 July 2022
On 11 July 2022, the Head of the OSCE Mission to Montenegro, Dominique Waag, met with Mihailo Jovović, President of the Commission for Monitoring the Actions of Competent Authorities in Investigations of Cases of Threats and Violence against Journalists, Murders of Journalists and Attacks on Media Property.