News and press releases from the OSCE's global activities.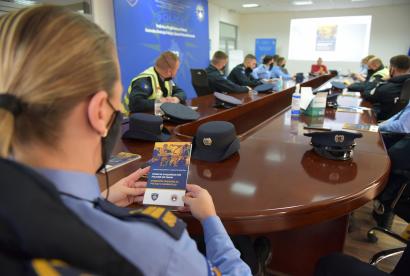 Publishing date:
1 March 2022
The OSCE Mission in Kosovo concluded a series of eight workshops that introduced bilingual tools (developed with the OSCE Mission's help) that will help strengthen communication between Kosovo Police (KP) officers and the communities they serve. Held in close co-operation with the KP and the Office of Language Commissioner (OLC), the workshops hosted a total of 160 supervisors, traffic officers and first responders from all eight KP regional directorates.
Publishing date:
24 November 2021
Translators and proof-readers from the Ministry of Internal Affairs and Kosovo Police were trained on using computer-assisted translation software during a two-day workshop organized by the OSCE Mission to Kosovo on 18 and 19 November 2021.
Publishing date:
20 November 2018
On 19 November 2018 the OSCE Mission in Kosovo completed the installation of indoor and outdoor surveillance cameras in the primary school Ali Hasi in the village Cërmjan/Crmljane, located in the municipality of Gjakovë/Djakovica, with the aim of reducing violence in schools. This brings the total number of schools equipped with cameras by the OSCE Mission to 15.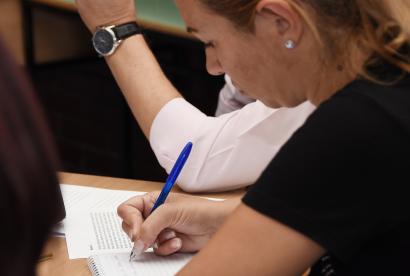 Publishing date:
31 August 2018
The OSCE Mission in Kosovo concluded a five-day 'train-the-trainer' course on identification of domestic violence for community policing units. The course was held from 27 to 31 August 2018 at the Kosovo Academy for Public Safety in Vushtrri/Vučitrn...
Publishing date:
3 May 2018
The OSCE Mission in Kosovo concluded its training programme on operational command duties for high ranked women officers of the Kosovo Police with a practical training from 29 April to 2 May 2018 at the South Wales Police (SWP) in Cardiff, United Kingdom...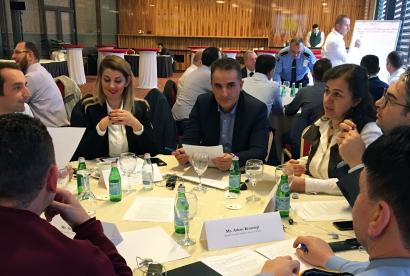 Publishing date:
22 February 2018
A two-day workshop on how to establish an Advance Passenger Information (API) system for preventing the movement of foreign terrorist fighters and enhancing aviation security concluded on 22 February 2018 in Prishtinë/Priština. Representatives from all Kosovo agencies involved in passenger processing – 45 in total – as well as police and customs officials and members of the civil aviation authority, the Data Protection Agency and the Internal Affairs Ministry took part...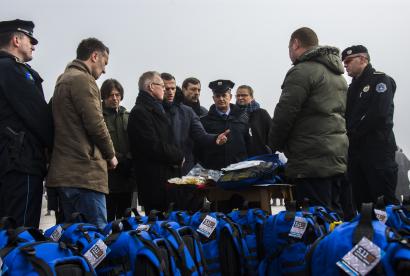 Publishing date:
6 February 2018