News and press releases from the OSCE's global activities.
Publishing date:
8 August 2017
Increasing operational awareness to detect forged documents and imposters is the aim of a three-day advanced training course for specialized police officers organized by the OSCE Secretariat's Transnational Threats Department with support from the OSCE Mission in Kosovo, which started in Prishtinë/Priština on 8 August 2017...
Publishing date:
6 July 2017
A two-day seminar on strengthening rule of law-compliant criminal justice responses to terrorism, which brought together over 30 practitioners from the judiciary, law enforcement agencies, and prison management, concluded on 6 July 2017 in Prishtinë/Priština...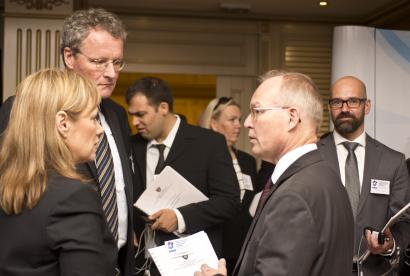 Publishing date:
28 October 2016
Responses to violent extremism and radicalization that lead to terrorism (VERLT) requires a comprehensive and resolute strategy, in which families, teachers, community police officers and religious leaders have a key role, concluded participants of an international conference held in Prishtinë/Priština on 26-27 October 2016...
Publishing date:
13 March 2013
An OSCE-supported workshop on terrorist bombing prevention organized for representatives of the Assembly of Kosovo, Kosovo Police, relevant ministries, the customs service, the office of the special prosecutor and the business community concluded in Prishtinë/Priština on 13 March 2013...
Publishing date:
23 June 2012
The OSCE Mission in Kosovo supported the development of new 2012-2017 strategies and action plans against drug trafficking, terrorism and organized crime for Kosovo through a series of workshops held in Durres, Albania, between 6 and 23 June 2012...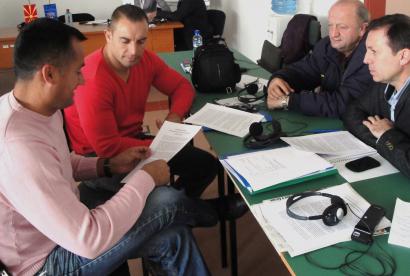 Publishing date:
4 November 2011
The importance of protecting human rights while investigating terrorist crimes was highlighted in two training courses for law enforcement officers held by the OSCE in Prishtinë/Priština (31 October–1 November 2011) and Skopje (3–4 November)...
Publishing date:
21 February 2011
An OSCE Mission in Kosovo-organized training course on advanced counter-terrorism investigation commenced on 21 February 2011. The one-week course is for 14 police officers, including four female officers, from Vushtrri/Vučitrn. Four experts from Turkey will train the officers on a wide range of issues related to countering terrorism and organised crime and the analysis of major crime trends...