News and press releases from the OSCE's global activities.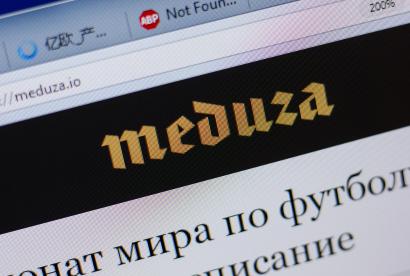 Publishing date:
27 January 2023
Content type:
Press release
VIENNA, 27 January 2023 — OSCE Representative on Freedom of the Media, Teresa Ribeiro, denounced today the Russian authorities' decision to outlaw one of the most popular Russian-language news portals, Meduza.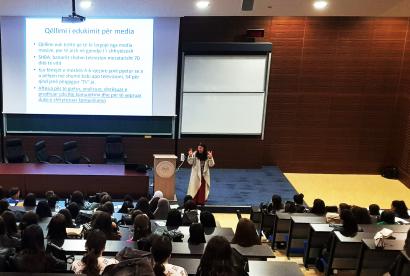 Publishing date:
23 December 2022
Between October and November 2022, the OSCE Mission in Kosovo facilitated 48 lectures on media and information literacy for students at public universities in Mitrovicë/Mitrovica South, Pejë/Peć and Gjakovë/Ðakovica. A total of 185 students participated in these lectures and acquired key media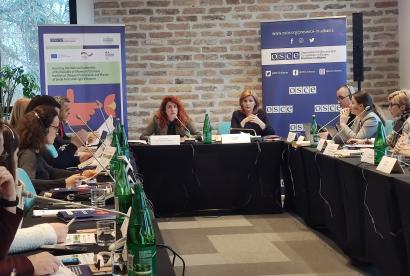 Publishing date:
23 December 2022
Ten journalists covering security and small and light weapons (SALW) issues from different media outlets in Albania travelled to Belgrade from 19 to 22 December 2022 to learn from the best regional practices and share experience with Serbian colleagues. Representatives from the Albanian Ministry of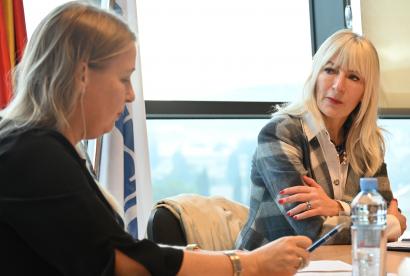 Publishing date:
15 December 2022
An opinion poll conducted in September 2022 reveals that almost half of the citizens surveyed generally have a positive attitude towards the country's State Prosecution Services, and trust this institution. Over 40 per cent of respondents noticed positive change in the work of the State Prosecution Service during the last 12 months, while 59.8 per cent believe that State Prosecution Service is generally efficient in their work...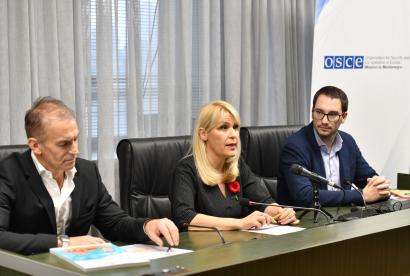 Publishing date:
9 December 2022
In responding to the survey, every second parent agrees that their children find it challenging to control how much time they spend in front of a screen. Parents largely believe that the time they spend accessing available content, especially through television and mobile devices, has a negative impact on their mental health and development. Content of children programs often promote gender inequality and promotes stereotypes. Almost every child surveyed owns a mobile phone. In the past 12 months, both children and parents say that they have not visited the theatre, but 36.9% of surveyed children read printed or electronic books unlike 15.5% of their parents.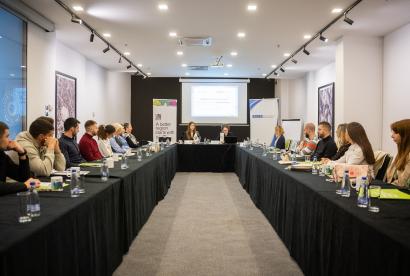 Publishing date:
8 December 2022
The role of the media in the regional reconciliation process is the focus of a three-day training course that started on 7 December in Budva, organized by the Regional Youth Co-operation Office (RYCO) Local Branch Office with the support of the OSCE Mission to Montenegro.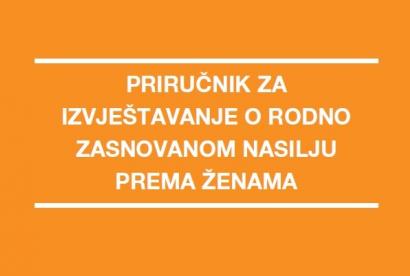 Publishing date:
8 December 2022
On 8 December, the OSCE Mission to Montenegro published a document Handbook on media reporting on gender-based violence against women, a guide for media professionals on how to report about gender-based violence against women and girls in line with ethical principles and standards. National TV stations, newspapers, news portals and local broadcasters in Montenegro have received copies of the handbook.