News and press releases from the OSCE's global activities.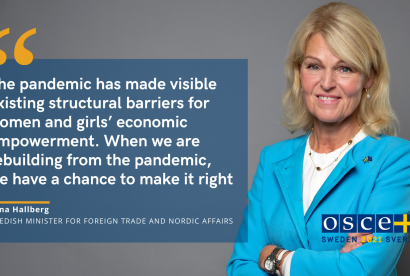 Publishing date:
10 June 2021
Content type:
Press release
VIENNA/STOCKHOLM, 10 June 2021 – Women have disproportionately suffered socio-economic consequences during the COVID-19 pandemic. At today's 2nd Preparatory meeting of the OSCE Economic and Environmental Forum (EEF) participants stressed the need for policies that will ensure a more level playing field for women, now that a return to 'normalcy' seems within reach. Promoting equal opportunities for women is a key factor for securing prosperity, stability and security...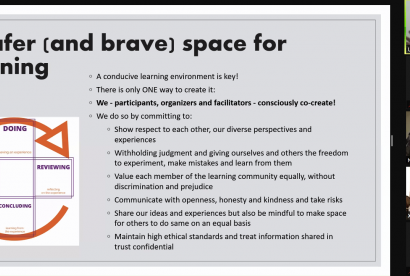 Publishing date:
20 May 2021
From 19 to 21 May 2021, the OSCE Project Co-ordinator Co-ordinator in Uzbekistan (PCUz) will conduct a third training course for 28 female representatives of local authorities from the Bukhara, Navoiy, Khorezm regions and the Republic of Karakalpakstan...
Publishing date:
19 May 2021
Innovative approaches to evidence-based lawmaking to prevent and combat violence against women was the topic of an event organized by the OSCE Secretariat's Gender Issues Programme, the OSCE Office for Democratic Institutions and Human Rights (ODIHR) and the OSCE Parliamentary Assembly on 19 May 2021.
Publishing date:
11 May 2021
Content type:
Press release
STOCKHOLM/VIENNA/WARSAW, 11 May 2020- Marking the 10th anniversary of the Council of Europe Convention on Preventing and Combating Violence against Women and Domestic Violence, OSCE leaders today underlined the importance of this landmark treaty that provides legal standards so that women and girls can live their lives free from violence and abuse.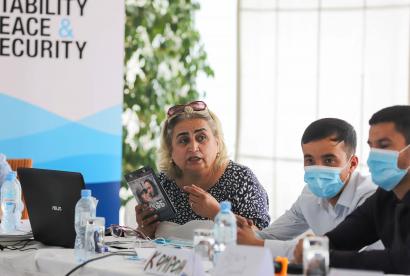 Publishing date:
4 May 2021
A four-day training course for lawyers from the OSCE-supported Women's Resource Centres (WRCs) and local authorities was organized by the OSCE Programme Office in Dushanbe from 27 to 30 April in Dushanbe. The event brought together 23 participants from the Sughd, Khatlon, Rasht Valley regions, and Gorno-Badakhshan Autonomous Region of Tajikistan.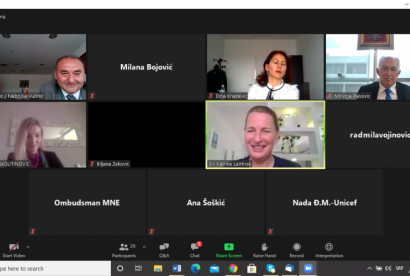 Publishing date:
28 April 2021
The findings of the "Analysis of verdicts of misdemeanour courts in Montenegro in the field of domestic violence and gender-based violence with reference to the practice of the Ombudsman and the European Court of Human Rights" were presented at an online event on 27 April 2021. The authors of the analysis are Nebojša Vučinić, human rights professor; Siniša Bjeković, Ombudsperson of Montenegro and his advisers Dina Knežević and Nemanja Dujović...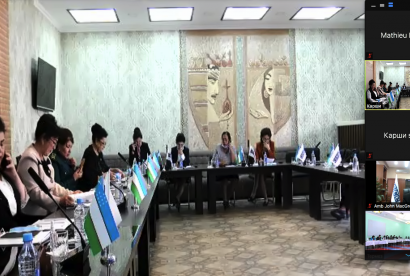 Publishing date:
20 April 2021
From 20 to 21 April 2021, OSCE Project Co-Ordinator in Uzbekistan (PCUz) is conducting a roundtable discussion, in blended format, aimed at advancing women's participation in politics and business, and investing in women's professional development and leadership skills. The event was jointly organized with the National Commission on Gender Equality and the Committee of the Senate of the Oliy Majlis of the Republic of Uzbekistan on Women and Gender Equality.