News and press releases from the OSCE's global activities.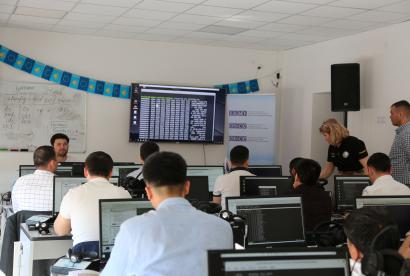 Publishing date:
20 May 2022
Law enforcement experts from Kazakhstan, Kyrgyzstan and Uzbekistan have improved their capacity to fight cybercrime through a training course organized on 16-20 May by the OSCE Transnational Threats Department in close co-operation with the OSCE Programme Office in Nur-Sultan and the Law Enforcement Academy under the General Prosecutor's Office of the Republic of Kazakhstan.
Publishing date:
28 December 2021
On 28 December 2021, the OSCE Project Co-ordinator in Uzbekistan (PCUz) co-hosted an award ceremony recognizing the winners of the Open Data Challenge 2021 hackathon, an IT contest to develop digital solutions based on open data. The ceremony and the hackathon were organized by the PCUz in collaboration with the State Committee of the Republic of Uzbekistan on Statistics (UZSTAT), the Technological Park of Software Products and Information Technologies (IT-Park Uzbekistan) and other national partners.
Publishing date:
8 December 2021
SARAJEVO, 8 December 2021- The Ministry of Defence of Bosnia and Herzegovina (BiH), in co-operation with the OSCE Mission to BiH, launched today in Sarajevo the 13th strategic political-military seminar. The themes this year are cybersecurity and crisis management.
Publishing date:
26 November 2021
A five-day OSCE regional train-the-trainers course on cybercrime for criminal justice practitioners from the five Central Asian OSCE participating States concluded on 26 November 2021. The course aimed to provide practitioners with the knowledge and skills necessary for developing and delivering professional training courses on this topic.
Publishing date:
12 November 2021
The rapid growth of technology and social media has redefined how people communicate. It has also significantly changed the way organized crime groups operate.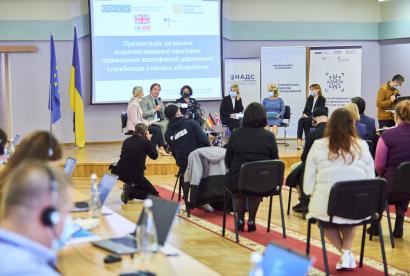 Publishing date:
30 September 2021
A new cyber hygiene project for employees of state institutions in Ukraine was presented on 30 September 2021 by the OSCE Project Co-ordinator in Ukraine with the National Agency of Ukraine for Civil Service and the Ukrainian School of Governance (USG). The project comprises an online and in-person programme for basic cybersecurity skills, an equipped mobile training centre and a pool of trainers prepared to teach public servants.
Publishing date:
29 September 2021