News and press releases from the OSCE's global activities.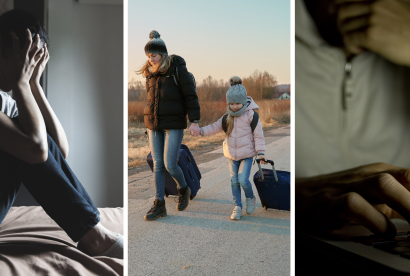 Publishing date:
18 July 2022
Content type:
Press release
VIENNA/WARSAW, 18 July 2022 – Protecting the human rights of trafficking victims must be placed at the heart of all responses to this global crime that particularly targets women and girls, who are even more at risk in situations of armed conflict, OSCE leaders said at the opening of a two-day conference today.
Publishing date:
5 January 2022
Content type:
Press statement
WARSAW/VIENNA, 5 JANUARY 2022- I am closely following recent developments in Kazakhstan. I strongly believe that violence is never an appropriate response for resolving such tensions. This is why I call for a peaceful return to order and respect for democratic processes, while rights and freedoms, including freedom of assembly and freedom of expression, must be protected.
Publishing date:
10 December 2021
Content type:
Press release
WASHINGTON/ANKARA/VIENNA,10 DECEMBER 2021- As we mark International Human Rights Day, much of the world is still reeling from the COVID-19 pandemic. A new variant and increased cases have led many OSCE participating States to reimpose restrictions reminiscent of the conditions under which we commemorated this important anniversary a year ago. The pandemic has exacerbated our task of preserving and defending human rights around the world. It has further widened the political and partisan divides and fueled conspiracy theories that target minorities and persons in vulnerable situations. Some nations, while citing the necessity of measures to control the spread of the virus, have used it as a pretext for disproportionate security responses and repressive measures that undermine human rights, including the freedom of religion or belief.
Publishing date:
3 October 2021
Content type:
Press release
STOCKHOLM, 3 October 2021 — The OSCE Chairperson-in-Office, Swedish Minister for Foreign Affairs Ann Linde highlighted today the importance of the landmark Document of the Moscow Meeting of the Conference on the Human Dimension of the CSCE – the Moscow Document – which was adopted 30 years ago today by participating States.
Publishing date:
25 August 2021
Content type:
Press release
VIENNA/STOCKHOLM/WARSAW, 25 August 2021 — OSCE leaders today condemned the violence in Afghanistan, expressed their deep worry about the ongoing developments and reaffirmed the OSCE's support towards ensuring safety and security throughout the region.
Publishing date:
13 July 2021
Content type:
Press release
VIENNA/WARSAW, 13 July 2021 — Understanding the implications of digital technology is key to the protection and promotion of human rights in the 21st century, OSCE leaders said as a two-day online conference concluded on the opportunities and challenges of the digital age for human rights and democracy.
Publishing date:
11 May 2021
Content type:
Press release
STOCKHOLM/VIENNA/WARSAW, 11 May 2020- Marking the 10th anniversary of the Council of Europe Convention on Preventing and Combating Violence against Women and Domestic Violence, OSCE leaders today underlined the importance of this landmark treaty that provides legal standards so that women and girls can live their lives free from violence and abuse.