News and press releases from the OSCE's global activities.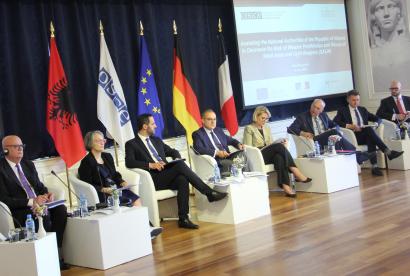 Publishing date:
9 June 2022
The OSCE Presence in Albania, in co-operation with the Ministry of Interior, launched today a three-year project, which aims to assist the national authorities to decrease the risk of weapon proliferation and misuse of small arms and light weapons. The project is part of a regional project
Publishing date:
24 May 2022
On 24 May, the OSCE Presence in Albania wrapped up a three-day training programme for 16 newly selected and vetted National Bureau of Investigation (NBI) investigators. The training programme aimed at boosting up the overall capacities of the newly-established NBI to conduct criminal investigations
Publishing date:
15 December 2021
The OSCE Transnational Threats Department and the OSCE Presence in Albania jointly organized the online training course "Implementing Intelligence-Led Policing on Strategic and Operational Levels" on 9 and 10 December.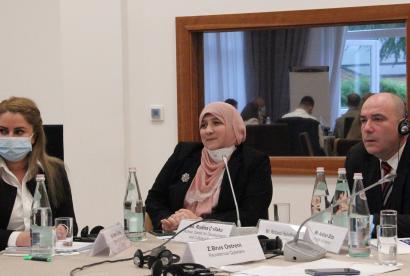 Publishing date:
23 November 2021
A two-day workshop on strengthening effective security sector governance through partnerships between security institutions and civil society concluded on 23 November 2021 in Tirana. The workshop was jointly organized by the OSCE Conflict Prevention Centre, the OSCE Presence in Albania and the Austrian Federal Ministry of Defence. It brought together some 28 representatives from Albanian state security institutions, civil society, and the media.
Publishing date:
9 September 2021
From 7 to 9 September 2021, the OSCE Presence in Albania organized an advanced training programme on "Complex International/Joint Investigations on Drug Trafficking" for sixteen officers of Albania's State Police's Anti-Drug Units and Security Academy. The training took place at the Albanian Security Academy in Tirana. The training is the continuation of last year's drug investigation course organized by the Presence in support of Albania's State Police to improve international co-operation and tackle organized crime...
Publishing date:
16 June 2021
On 16 June 2021, the OSCE Presence in Albania donated IT equipment, worth €22.000, to the Albanian Border and Migration Police. The donation includes a dozen laptops, 11 multimedia projectors, eight multi-functional printers and 11 projection screens. The equipment will be distributed among seven Regional Directorates of the Border and Migration Police and three Border Police Commissariats to enhance the training capacities of this police force...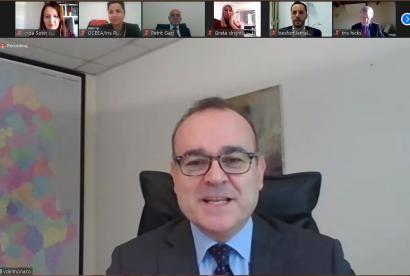 Publishing date:
26 November 2020
The importance of the social re-use of assets recovered from organized crime and corruption as a public good, and the potential lever it creates to reduce crime and corruption was the focus of an online workshop the OSCE held for participants from Albania on 24 November 2020. The event brought together law enforcement practitioners and representatives of the Agency for the Administration of Seized and Confiscated Assets, local and international civil society organizations and academia...