News and press releases from the OSCE's global activities.
Publishing date:
21 August 2020
More than 100 representatives of the Bishkek city's law enforcement agencies took part in the OSCE-supported three-week online training course on 17 August 2020 in Bishkek. The course focused on how to prepare and ensure safety and lawfulness during the upcoming 4 October parliamentary elections in Kyrgyzstan...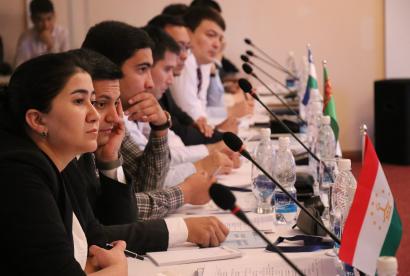 Publishing date:
24 June 2019
The Fourth International Summer School for Junior Diplomats from Central Asia, Afghanistan and Mongolia, supported by the OSCE Programme Office in Bishkek, is taking place from 24 to 29 June 2019 in Issyk-Kul, Kyrgyzstan...
Publishing date:
19 November 2018
The Second International Conference on Islam in a Contemporary Secular State took place in Bishkek on 15 and 16 November 2018. The Conference was opened by the President of the Kyrgyz Republic Sooronbai Jeenbekov and brought together representatives of government agencies, academics and independent experts working on religious issues from 20 countries across Asia and the Middle East, as well as representatives of embassies and international organizations based in Bishkek.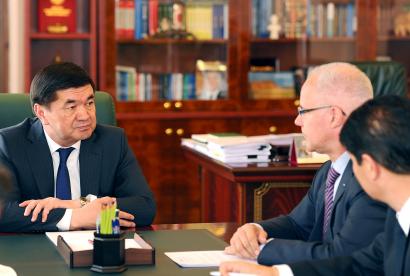 Publishing date:
7 August 2018
Prime Minister of Kyrgyzstan Muhammetkaliy Abylgaziev and the Head of the OSCE Programme Office in Bishkek Pierre von Arx discussed bilateral co-operation and the implementation of the OSCE programme and project activities in the country, including priority efforts in supporting reforms in the area of anti-corruption and economic development on 2 August 2018, at the Office of the Prime Minister in Bishkek...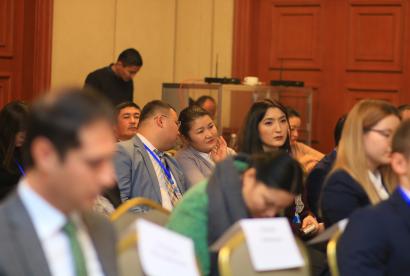 Publishing date:
12 December 2017
Ensuring equal access to decision-making for persons with disabilities, youth and women was the focus of an event co-organized by the OSCE Office for Democratic Institutions and Human Rights (ODIHR), the OSCE Programme Office in Bishkek and other partners in Bishkek on 12 December 2017. Over 50
Publishing date:
2 December 2016
The OSCE Centre in Bishkek supported a roundtable discussion in the Kyrgyz capital on 2 December 2016 focusing on the results of a needs assessment study by the Academy of Public Administration under the President of the Kyrgyz Republic (APAPKR) to identify the training requirements of parliamentary staff. It is first time Kyrgyzstan has conducted this kind of assessment since the country's independence...
Publishing date:
15 June 2016
Content type:
Press release
BISHKEK, 15 June 2016 – A two-day OSCE-supported regional inter-parliamentary meeting on monitoring and evaluation mechanisms that brought together 20 parliamentarians from Kazakhstan, Kyrgyzstan, Moldova, Russian Federation, and Tajikistan concluded today in Bishkek. High-level government officials, independent experts, representatives of civil society, international organizations, academia and mass media also attended the event...