News and press releases from the OSCE's global activities.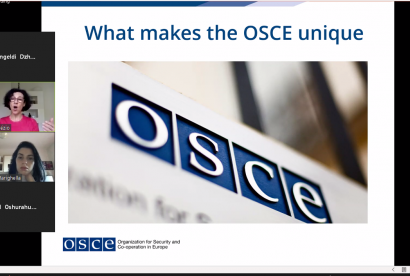 Publishing date:
12 October 2020
More than 20 young professionals and university students took part in the online Model OSCE simulation workshop from 6 to 9 October. Participants included young people from Central Asian countries: Afghanistan, Kazakhstan, Kyrgyzstan, Tajikistan, Uzbekistan, as well as students from Austria, Croatia, Russia and Italy.
Publishing date:
16 September 2020
An OSCE-supported 6-day intensive workshop on the "Activities of state bodies during state of emergencies and emergency situations: interaction and problems. The role of women employees during emergencies", concluded today, 16 September, in Issyk-Kul, Kyrgyzstan...
Publishing date:
21 August 2020
More than 100 representatives of the Bishkek city's law enforcement agencies took part in the OSCE-supported three-week online training course on 17 August 2020 in Bishkek. The course focused on how to prepare and ensure safety and lawfulness during the upcoming 4 October parliamentary elections in Kyrgyzstan...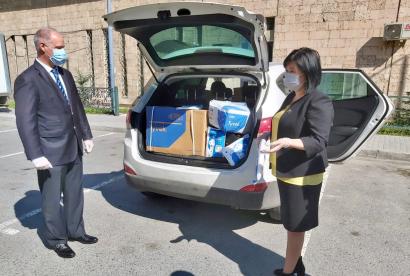 Publishing date:
20 April 2020
The OSCE Programme Office in Bishkek provided personal protective equipment (PPE) to its state partners to contribute to Kyrgyzstan's response to the outbreak of COVID-19. The handover of the PPE took place on 18 April 2020 in Bishkek.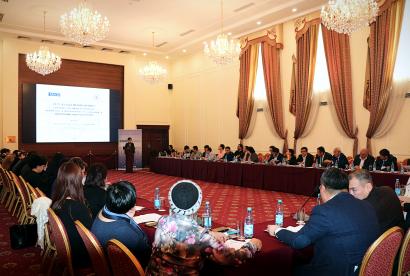 Publishing date:
3 December 2019
Following the results of trial monitoring conducted by civil society in Kyrgyzstan, a round table on strengthening a human rights-oriented approach of investigating judges in criminal proceedings took place in Bishkek on 29 November. The event was facilitated by the OSCE Programme Office in Bishkek...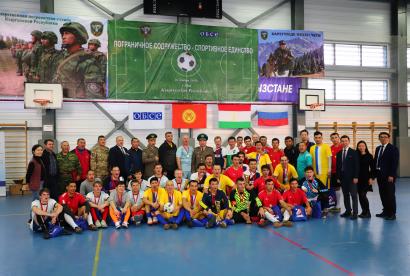 Publishing date:
29 November 2019
The second futsal tournament "Border Co-operation through Unity in Sports" took place on 27 November in Osh, Kyrgyzstan. Teams from the State Border Service of Kyrgyzstan, border servicemen of the State Committee for National Security of Tajikistan, the Operative Border Service Unit of the Russian Federation based in Osh and a team from the OSCE Programme Office in Bishkek participated in the event. The tournament aimed at strengthening regional border co-operation.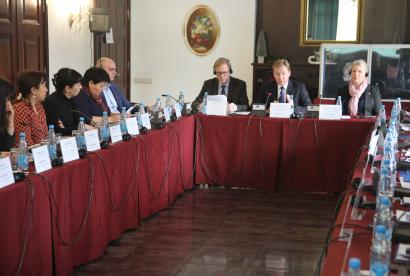 Publishing date:
28 November 2019
Intelligence-led policing (ILP) as a modern approach to contemporary law enforcement management that combines intelligence gathering and analysis with informed decision-making procedures was focus the of an OSCE workshop in Bishkek on 28 November 2019...