News and press releases from the OSCE's global activities.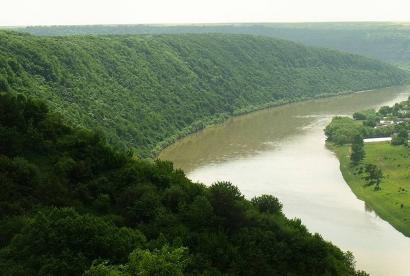 Publishing date:
22 April 2021
The results of the Global Environment Facility project 'Enabling transboundary co-operation and integrated water resources management in the Dniester river basin', were officially presented on 22 April 2021 online at a meeting of representatives of the governments of the Republic of Moldova and Ukraine, international organizations, academia, businesses and non-governmental organizations.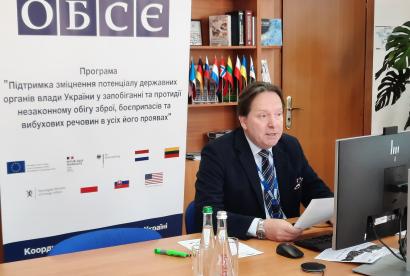 Publishing date:
14 April 2021
Over 80 representatives from Ukraine, the donor community and international partner organizations met on 14 April 2021 to discuss co-operation and programmatic efforts in developing and implementing strategic approaches and practical measures in combating illicit trafficking of weapons, ammunition and explosives (WAE).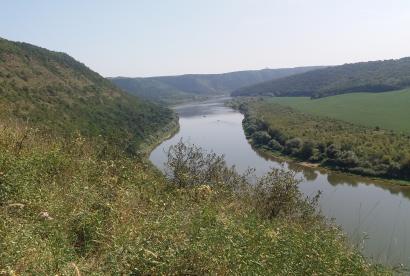 Publishing date:
9 April 2021
On 31 March 2021, the Republic of Moldova and Ukraine signed a statement on the approval of the Strategic Action Programme (SAP) to ensure 8 million inhabitants of the Dniester/Nistru river basin between the two countries will benefit from the countries' joint efforts to improve and ensure environmentally sound use of water and other natural resources and ecosystems in the region.
Publishing date:
30 March 2021
During a ceremony in Mariupol on 30 March 2021, the OSCE Project Co-ordinator in Ukraine provided a sophisticated and up-to-date mobile laboratory for radiological and chemical surveillance and monitoring to the State Emergency Service of Ukraine (SESU).
Publishing date:
8 March 2021
Content type:
Press release
KYIV, 8 March 2021 — International Women's Day provides a timely reminder of women's ongoing and critical contributions to sustainable peace and security.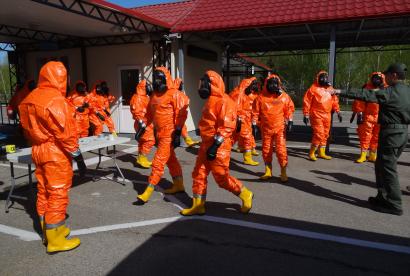 Publishing date:
5 February 2021
The OSCE Project Co-ordinator in Ukraine and the Forum for Security and Co-operation presented, on 5 February 2021, outcomes of three years of OSCE assistance to Ukraine in modernizing its system of protection from threats related to toxic and hazardous chemicals.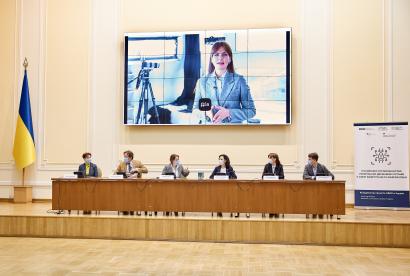 Publishing date:
26 January 2021
An educational series of videos on cyber hygiene rules for civil servants, produced with the support of the OSCE Project Co-ordinator, was presented at an event in Kyiv on 26 January 2021. Nine episodes lasting from 3 to 7 minutes are placed on the Dia.Osvita digital education platform of the Ministry of Digital Transformation of Ukraine.