News and press releases from the OSCE's global activities.
Publishing date:
14 October 2020
On the occasion of the 20th anniversary of the landmark UN Security Council Resolution 1325 on Women, Peace and Security (WPS), the OSCE and UN Women joined forces to host an online event on 12 October 2020. Experts reviewed commitments and charted the way forward on this landmark resolution, the first international agreement recognizing that conflict affects women differently than men and calling for the meaningful participation of women in peace processes. A wide range of WPS practitioners from civil society and women's organizations, government officials and representatives of international organizations participated in the event.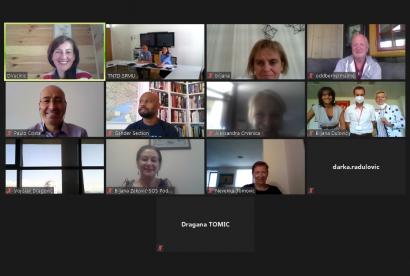 Publishing date:
27 July 2020
The OSCE launched a new project on 24 July 2020 aimed at increasing and supporting the participation of women at all levels of policing, with the first pilot activities taking place in Montenegro. The project was developed to raise awareness at policy and police levels about the under-representation of women in the police across the OSCE area...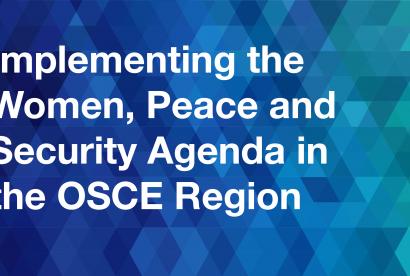 Publishing date:
2 July 2020
Collecting and making available sex-disaggregated data and analyses, ensuring financial resources for making the women, peace and security agenda a reality on the ground, as well as building knowledge and skills of local decision-makers and civil society actors are ways for international organizations and donors to contribute to the implementation of women, peace and security (WPS) resolutions beyond national capitals. These were the conclusions reached during the online event held on 1 July 2020.
Publishing date:
23 April 2020
Content type:
Press release
TIRANA/COPENHAGEN/VIENNA/WARSAW/THE HAGUE, 23 April 2020 – The International Day of Multilateralism and Diplomacy for Peace tomorrow will be marked with a heightened appreciation for the importance of comprehensive security and greater sense of urgency for the need to strengthen international co-operation, said the Chair of the OSCE Permanent Council and heads of OSCE institutions in a statement today...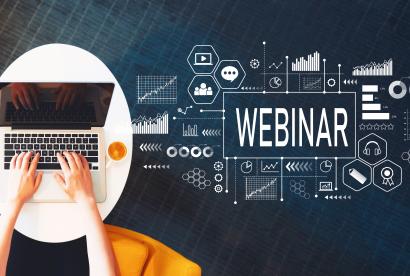 Publishing date:
8 April 2020
Persistent gender inequality might worsen due to the impact of the pandemic caused by the coronavirus if not properly addressed from the beginning, said speakers at the OSCE online discussion held on 7 April 2020. The webinar, organized by the OSCE Secretariat's Gender Section and moderated by OSCE Senior Adviser on Gender Issues Amarsanaa Darisuren, provided a platform for the exchange of ideas and good practices on how to respond to gender-related impacts of COVID-19.
Publishing date:
6 April 2020
Some 150 young scholars (90% female) from 46 OSCE participating States and seven Partners for Co-operation, began the eight-week online training programme on "Conflict Prevention and Resolution through Arms Control, Disarmament and Non-Proliferation in the OSCE Area" on 6 April 2020. The programme is organized jointly with the United Nations Office for Disarmament Affairs in Vienna, thanks to generous contributions of Andorra, Finland, Germany and Switzerland...
Publishing date:
2 April 2020
Content type:
Press release
VIENNA / COPENHAGEN / WARSAW, 2 April 2020 – Noting a troubling rise in domestic violence in relation to the COVID-19 pandemic lockdowns and self-isolation guidelines in many countries, OSCE leaders called today for measures to be taken by governments to protect women and children. They said that unfortunately, for them home is not always a safe haven, as they are the most susceptible to abuse and need increased protection in these extraordinary times and urged authorities to ensure that they are kept safe from abusers.