News and press releases from the OSCE's global activities.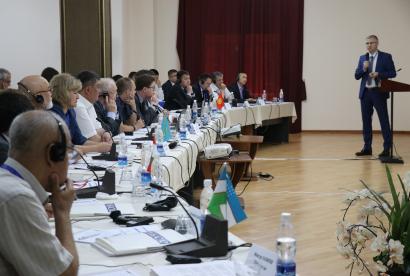 Publishing date:
26 June 2019
A capacity building workshop for Central Asian states entitled "Strengthening National, Sub-Regional and International Capacities to Prepare for and Respond to Deliberate Use of Biological Weapons" in the framework of the Biological Weapons Convention (BWC) was conducted from 26 to 27 June 2019 in Bishkek. The workshop was organized by UNODA's Implementation Support Unit of the BWC in co-operation with the OSCE Programme Office in Bishkek and the Ministry of Economy of Kyrgyzstan...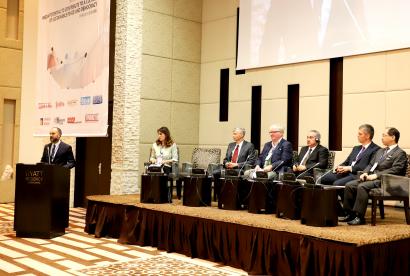 Publishing date:
3 May 2019
On 3 May 2019, journalists and media experts from Tajikistan, Uzbekistan, Kyrgyzstan, Kazakhstan, Russia and Afghanistan gathered to celebrate World Press Freedom Day in Dushanbe at the international conference Promoting Mass Media to the Sustainable Development of Peace and Democracy...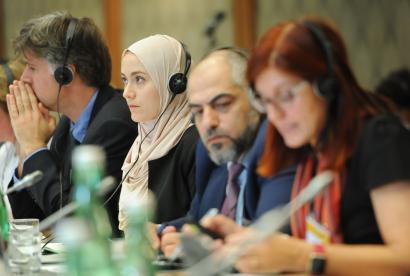 Publishing date:
14 November 2018
A toolkit developed by the OSCE Office for Democratic Institutions and Human Rights (ODIHR) to assist participating States in adopting a comprehensive approach to countering hate crime was presented to government officials and civil society representatives at a conference organized by ODIHR in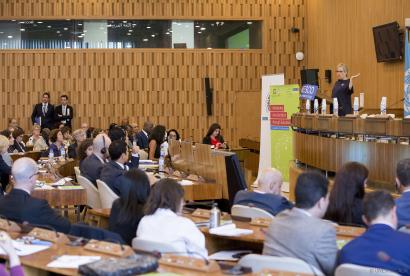 Publishing date:
4 June 2018
Content type:
Press release
PARIS, 4 June 2018 – The OSCE Office for Democratic Institutions and Human Rights (ODIHR) and the United Nations Educational, Scientific and Cultural Organization (UNESCO) today released a joint publication aimed at assisting policymakers in addressing anti-Semitism through education, at a launch event at the UNESCO headquarters in Paris.
Publishing date:
15 May 2018
Good practices for maintaining the functional independence of prosecutors investigating high-profile cases were the focus of a study visit to Oslo by a group of prosecutors from Eastern European countries. The two-day visit organized by the OSCE Office for Democratic Institutions and Human Rights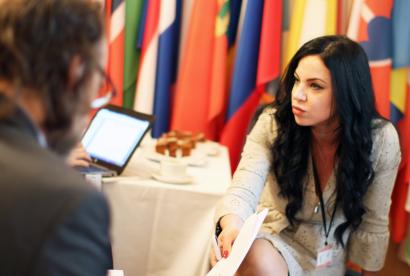 Publishing date:
5 December 2017
The importance of independent detention monitoring bodies in assessing whether state measures to prevent and counter violent extremism and radicalization that lead to terrorism (VERLT) in prisons are human rights compliant was the focus of a workshop organized by the OSCE Office for Democratic
Publishing date:
22 July 2016
Content type:
Daily report
The SMM noted a decrease in ceasefire violations recorded in Donetsk region compared with the previous reporting period, particularly in the Avdiivka-Yasynuvata and Shyrokyne areas. In Luhansk region, however, the SMM noted an increase in ceasefire violations recorded, with the majority near Stanytsia Luhanska. The SMM followed up on reports of shelling and civilian injuries and conducted crater analysis on both sides of the contact line, in Avdiivka, Horlivka, Andriivka, Kominternove, Zolote, and at the Stanytsia Luhanska bridge. The SMM was informed that the downed electrical power lines supplying the water filtration plant near Yasynuvata were repaired. Its freedom of movement was restricted on six occasions, five of which were in areas outside government control, including at a checkpoint in Horlivka.