News and press releases from the OSCE's global activities.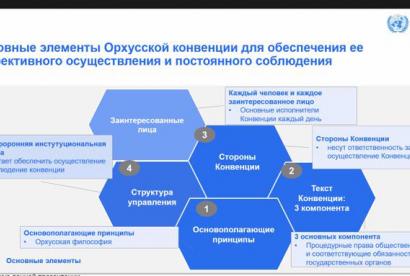 Publishing date:
25 June 2021
A two-day seminar dedicated to fostering the role of the Ombudsperson, Media and Youth in promoting Aarhus Convention principles took place in an online format on 24 and 25 June 2021. The OSCE Centre in Ashgabat organized the event.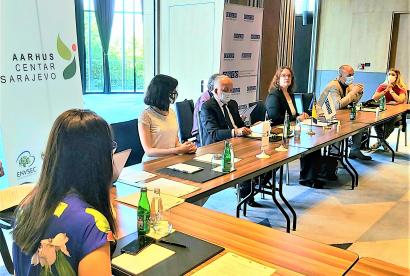 Publishing date:
23 June 2021
Content type:
Press release
SARAJEVO, 23 June 2021- The OSCE Mission to BiH and the Ministry of Security hosted a national capacity-building workshop in Sarajevo for representatives from the Aarhus Centers and civil society organizations (CSO) across Bosnia and Herzegovina. Enhancing knowledge, increasing skills, and promoting awareness in disaster risk reduction (DRR) was the focus of the workshop...
Publishing date:
10 June 2021
On 8 June 2021, the Office of the Co-ordinator of OSCE Economic and Environmental Activities (OCEEA) held online a national workshop in Uzbekistan. The workshop focused on strengthening national and regional capacities and co-operation on the Strategic Environmental Assessment (SEA) in Central Asia, including as a response to climate change, implemented in collaboration with the United Nations Economic Commission for Europe (UNECE)...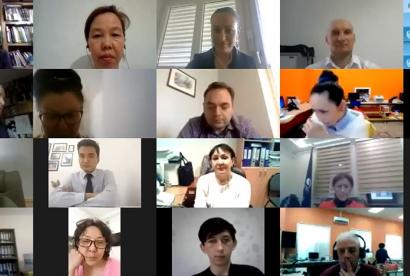 Publishing date:
2 April 2021
An OSCE-supported three-day online awareness-raising workshop on effective implementation of Environmental Impact Assessment (EIA) and Strategic Environmental Assessment (SEA) in line with the UN Economic Commission for Europe (UNECE) Convention on EIA, also known as Espoo Convention and its Protocol on SEA, concluded on 2 April 2021...
Publishing date:
11 November 2020
The 2020 Aarhus Centres Annual Meeting, held online on 10 and 11 November 2020, brought together Aarhus Centres representatives, National Focal Points to the Aarhus Convention, representatives of non-governmental organizations, international organizations and the OSCE field operations...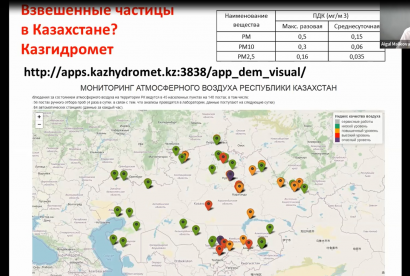 Publishing date:
19 August 2020
An OSCE-supported online training seminar on the filling out and use of the Protocol on the Pollutant Release and Transfer Register (PRTR) for some 45 private and civil sector representatives in the Karaganda region took place on 18 August 2020...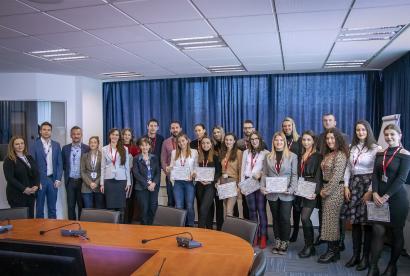 Publishing date:
13 December 2019
SARAJEVO, 13 December 2019 –The Environmental Legal Clinics Programme, organized by the OSCE Mission to Bosnia and Herzegovina and Aarhus Centre Sarajevo, concluded today in Sarajevo. Twenty students from the universities of Sarajevo and Istočno Sarajevo were awarded certificates for their participation...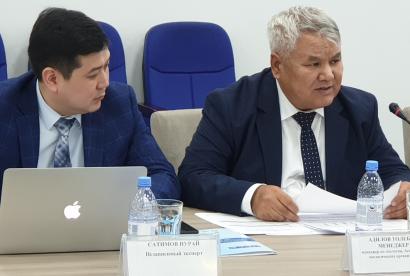 Publishing date:
25 November 2019
The OSCE Programme Office in Nur-Sultan supported a workshop on the application of environmental legislation and compliance with the provisions of the Convention on Access to Information, Public Participation in Decision-Making and Access to Justice in Environmental Matters (Aarhus Convention) on 25 November 2019 in Semey, Eastern Kazakhstan...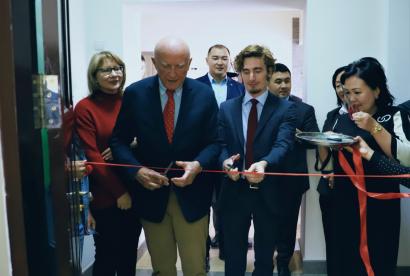 Publishing date:
8 November 2019
The fourth Aarhus Centre in Kyrgyzstan officially opened on 5 November 2019 in Naryn. The new Centre is part of the co-operation between the OSCE Programme Office in Bishkek and the University of Central Asia.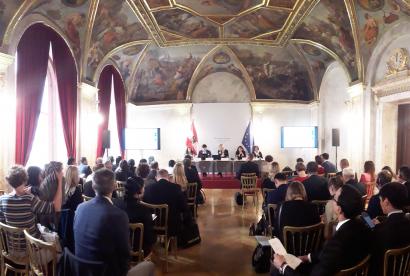 Publishing date:
17 October 2019
The 2019 Aarhus Centres Annual Meeting concluded on 17 October 2019today in Vienna...