News and press releases from the OSCE's global activities.
Publishing date:
21 September 2023
Prishtinë/Priština, 21 September 2023 –The OSCE Mission published today a set of guidelines for reporting on courts to assist journalists in Kosovo in their work and contribute to responsible and informed journalism. The guidelines offer comprehensive support for journalists navigating the Kosovo court system and emphasize ethical and legal considerations in reporting on the judiciary.
Publishing date:
20 September 2023
On 20 September, the OSCE Mission to Montenegro concluded a two-day workshop on ecology and climate change for the staff of parliamentary working bodies, with a focus on quality of water and environmental monitoring.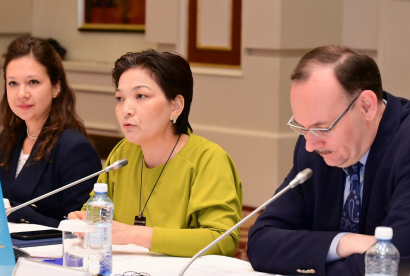 Publishing date:
20 September 2023
The regional conference on Promoting Women's Participation in Law Enforcement in Central Asia, held on 14 and 15 September 2023 in Astana, Kazakhstan, marked a significant milestone in the ongoing efforts to empower women in the region's law enforcement agencies. It brought together representatives of national authorities, including the Ministry of Interior, Police Academies, Prosecutor Offices, Policewomen Associations, and other relevant law enforcement agencies, alongside OSCE structures and field operations, civil society organizations, academic institutions, and international organizations.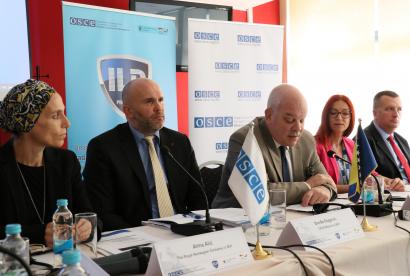 Publishing date:
20 September 2023
The OSCE Mission to Bosnia and Herzegovina held a final workshop for law enforcement agencies on increasing awareness of managers and operational staff on core components and significant benefits of intelligence-led policing principles.
Publishing date:
20 September 2023
OSCE High Commissioner on National Minorities Kairat Abdrakhmanov visited Serbia from 12 to 15 September 2023 to chair the Stakeholders' Meeting of the Bujanovac Department of the Subotica Faculty of Economics of the University of Novi Sad and to hold consultations with Serbian authorities on the
Publishing date:
20 September 2023
Content type:
Press statement
OSCE Chairman-in-Office Osmani calls for de-escalation and return to dialogue after meeting Ministers of Foreign Affairs of Armenia and Azerbaijan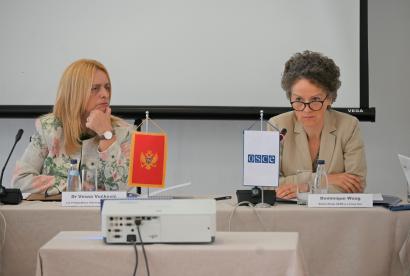 Publishing date:
19 September 2023
In order to improve institutional response to cases of violence against women, the OSCE Mission to Montenegro, in co-operation with the Supreme Court, is hosting a three-day workshop that simulates criminal procedure in respect of charges based on serious allegations of gender-based violence. The workshop takes place in Budva from 19 to 21 September.