Vijesti i izvještaji o OSCE-ovim globalnim aktivnostima
Publishing date:
30 maj 2022
Misija OSCE-a u Bosni i Hercegovini i Odbor za međureligijsku saradnju Bihać Međureligijskog vijeća BiH organizovali su niz aktivnosti za mlade u cilju promoviranja dijaloga, pozitivnih praksi i pomirenja.
Publishing date:
29 septembar 2021
Misija OSCE-a u Bosni i Hercegovini (BiH) i Ambasada Austrije u Sarajevu, zajednički su podržale Udruženje građana "Fojničani" u uspostavljanju "Učionice mira" na otvorenom, koja je otvorena danas u Bradićima/Fojnici...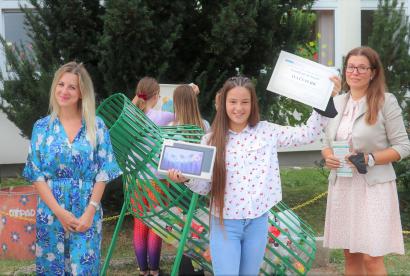 Publishing date:
16 septembar 2021
16. septembra 2021. godine, Misija OSCE-a u Bosni i Hercegovini uručila je nagrade pobjednicima školskog takmičenja organiziranog u cilju promoviranja recikliranja u Srednjobosanskom kantonu (SBK), te povećanja obima učešća mladih u zaštiti okoliša...
Publishing date:
15 septembar 2021
On 16 September 2021, the OSCE Mission to Bosnia and Herzegovina awarded the winners of a school competition aimed at supporting increased recycling in the Central Bosnian Canton (CBC) thus increasing youth engagement in the field of environment protection...
Publishing date:
24 decembar 2020
Damir Gnjidić, šef Terenskog ureda u Tuzli Misije OSCE-a u Bosni i Hercegovini, sastao se 24. decembra 2020. godine sa Fahretom Brašnjić, ministricom obrazovanja i nauke Tuzlanskog kantona, s kojom je razgovarao o donošenju Pravilnika o načelima i procedurama za zaštitu učenika od diskriminacije u osnovnim i srednjim školama u Tuzlanskom kantonu.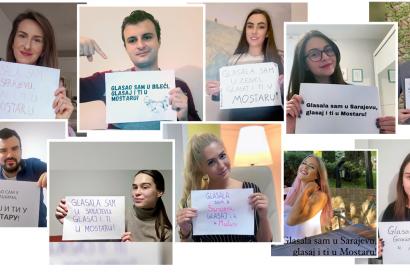 Publishing date:
16 decembar 2020
Misija OSCE-a u Bosni i Hercegovini (BiH) organizovala je 16. decembra, 2020. godine, online okrugli sto pod nazivom: Mladi i izbori, koii je okupio predstavnike Vijeća mladih Grada Mostara, Koalicije za slobodne i fer izbore "Pod Lupom" i Savjetodavne grupe mladih pri Misiji OSCE-a, kao i drugih organizacija mladih.
Publishing date:
20 decembar 2019
Sedamdeset predstavnika ministarstava obrazovanja, pedagoških zavoda i javnih univerziteta iz Bosne i Hercegovine (BiH) sastalo se u Banjoj Luci 16. i 17. decembra kako bi razgovarali o nedavno objavljenim rezultatima međunarodnog istraživanja PISA 2018 (Programme for International Student Assessment).